actually, i can't say i am speechless cause i can say SO much about the
Parachute
concert! it was about an hour a drive away and on our way we stopped for In-N-Out. i love that place and we srsly argued for 20 minutes on where to go. we finally settled. jancyn and i had fun with the papers they give you.
we got there a lil' late, but that's okay. here is us waiting and waiting...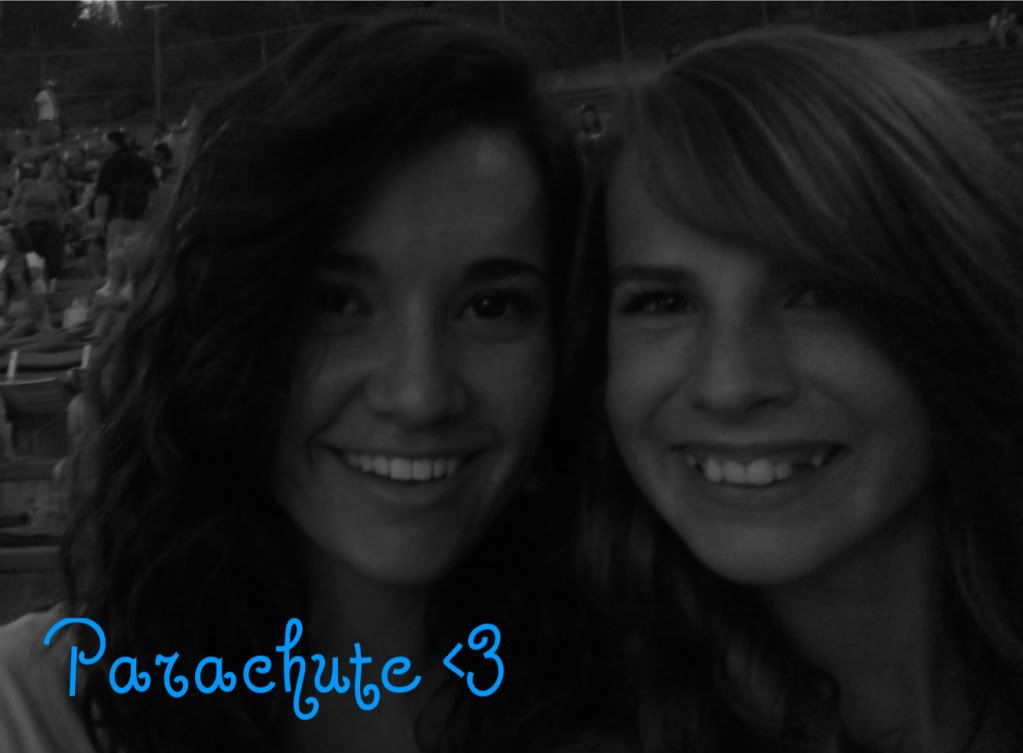 funny story! so the drummer on
Parachute
is fine! there was this guys that came on coming from backstage and jancyn and i were like is that him? ya, turns out it was him and we totally missed out on talking to him!! bummer. here's him:
then
Parachute
performed!!! ahhhh it was so awesome! so twice, TWICE, Will (lead singer) came out into the crowd. and both, BOTH times he was right directly by me. this may sound freaky, but i touch him! he even elbowed me! haha
so they did really awesome. personally, i think they sound better live then recorded! they are so good! here are pictures of them performing. my camera (well my sister's) didn't do good with the lighting. i tried every setting. so here's the best of them all!